Hot summer days call for tall and tasty drinks. In the summer months,  whether you are thirsty or not, your body requires more fluids to keep cool and replenish water and electrolytes lost through sweat. Sipping on Summer Drinks are a big part of summer fun. 

So, it's important to hydrate your body with electrolytes and nutrients for well-being. Of course, without giving up a beverage that is refreshing and offers great taste.
How Much Fluid Do I Need?
Most of us believe that we should be drinking at least 8 glasses of water every day. But in reality, fluid consumption depends a lot on your environment and your own condition.
Thirst is not always a good indicator of your need to drink, this article explains just how much fluid you should drink.
Dehydrating Eats and Drinks
If you typically gulp down fruit or sports drinks or soda, and you typically drink or eat foods that contain high amounts of sodium and caffeine your fluid needs will increase. You may not taste it, but most drinks and eats that are packaged and sitting on a shelf contain salt or sugar.
To maintain hydration in the heat of the summer and to help keep your weight loss goals in sight, replace dehydrating foods and beverages with any of these sizzling summer drink options.

If dehydration is a common problem for you during the summer, you might need to determine why you are so thirsty. Get a routine health exam and use my simple Health Indicator Test to check for any potential health issues that can influence fluid needs.  
7 Top Summer Drinks Sizzlers
Enjoy Your Fun in the Sun With These 7 Top Summer Drinks Sizzlers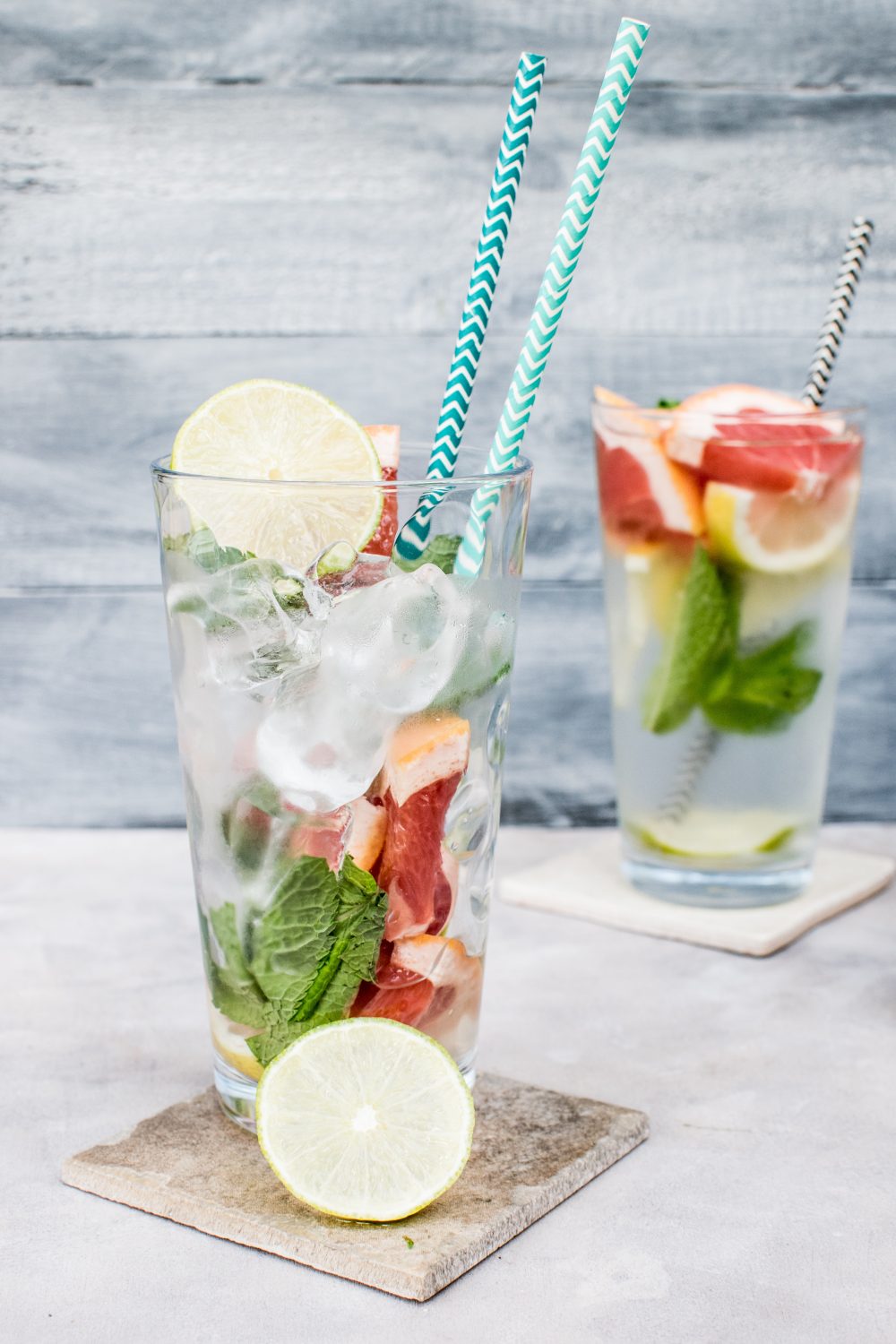 Infused Water
Water will always top my list. Drinking water will help you get your sexy back. Add some zest to it with a slice or two of lemon or lime, cucumber & mint, berries, or any fruit of your choice. This will help to replace electrolytes.  Clear crisp refreshing always with zero calories.
Vegetable Juice
Make your own vegetable juice or green drink. Vegetable juice contains important vitamins, minerals, antioxidants and fiber that play an important role in wellness. This nutrient-packed power drink tastes OH SO GOOD!  Or, if it's too much work on a hot summer day, buy this convenient powder, greens plus drink, just add tea or water.  
Watermelon Smoothie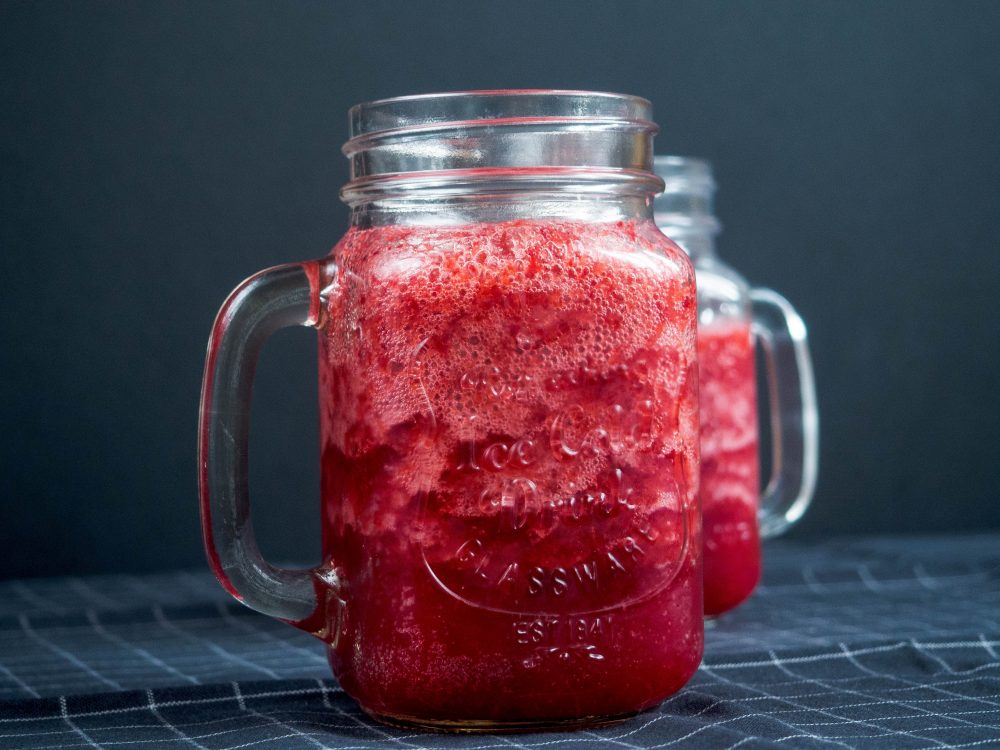 This simple "pinktastic" watermelon smoothie recipe could be your miracle drink this summer. With only 40 calories and 6 grams of carbs, this smoothie will be more satisfying and has 60% fewer calories than a 100-calorie snack pack. Plus, it comes with a good dose of vitamin A and potassium, calcium, magnesium, choline and other nutrients that promote good bone health.

Read More: Why Choline is so important for good health.
Rooibos Tea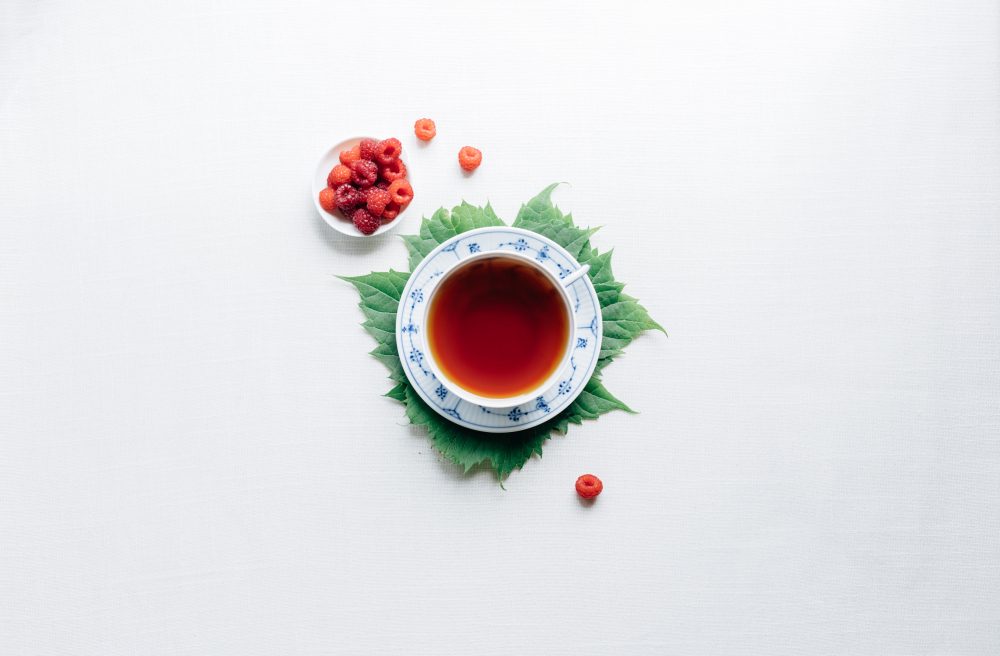 Rooibos tea (pronounced roy-bos) is caffeine free. This means it's not dehydrating and maintains fluid and electrolytes levels in your body. The good news is that it doesn't contain tannins (compounds that decrease iron and amino acid absorption).
Kefir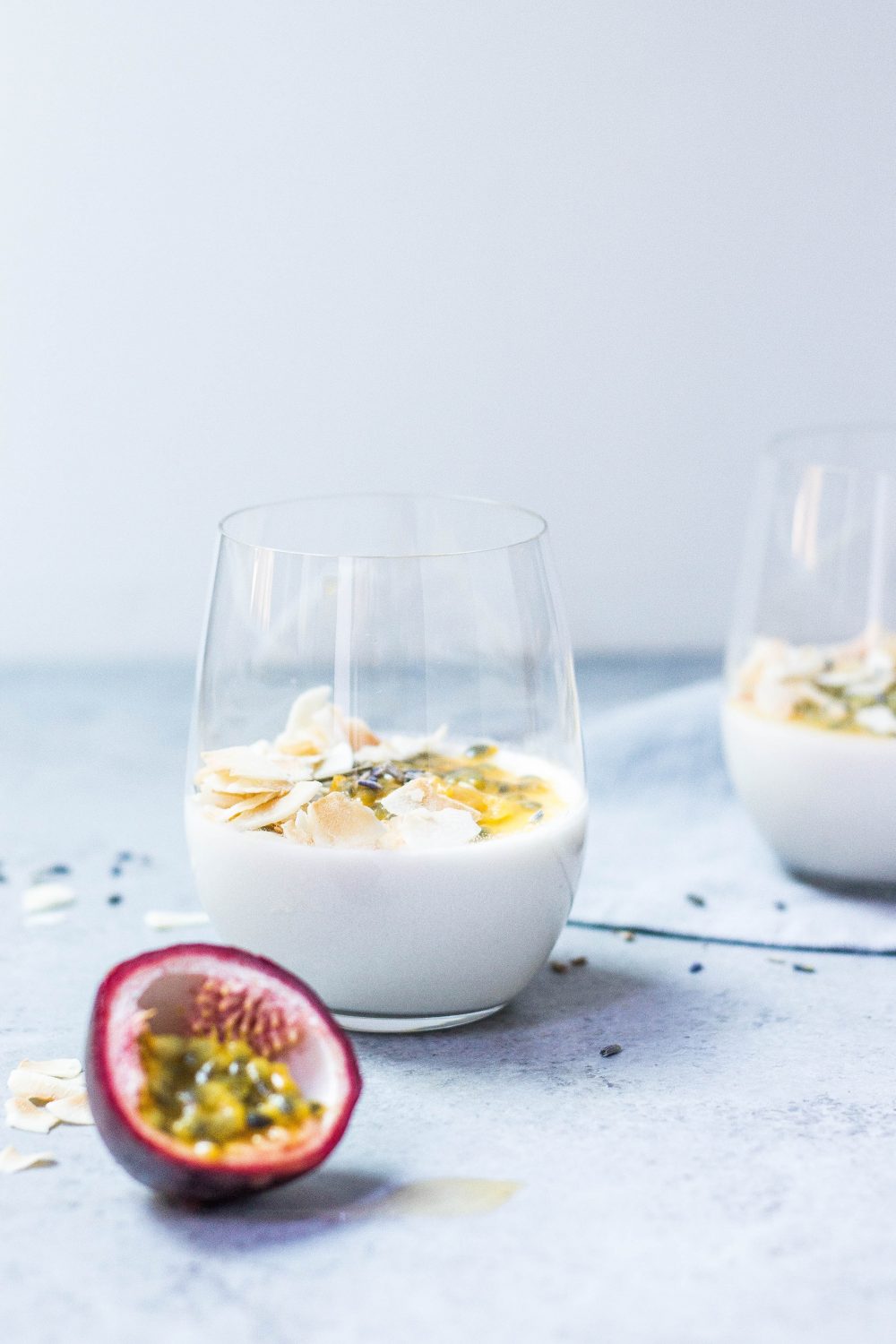 Kefir is another good choice for summer drinks. It's packed with nutrients. Plus, it supports digestion and bone health. It naturally contains good bacteria and everyone should be consuming a good probiotic. One 4 oz. serving contains 75 calories, 4 grams of fat, 6 grams of carbs and 4 grams of protein.
Coconut Water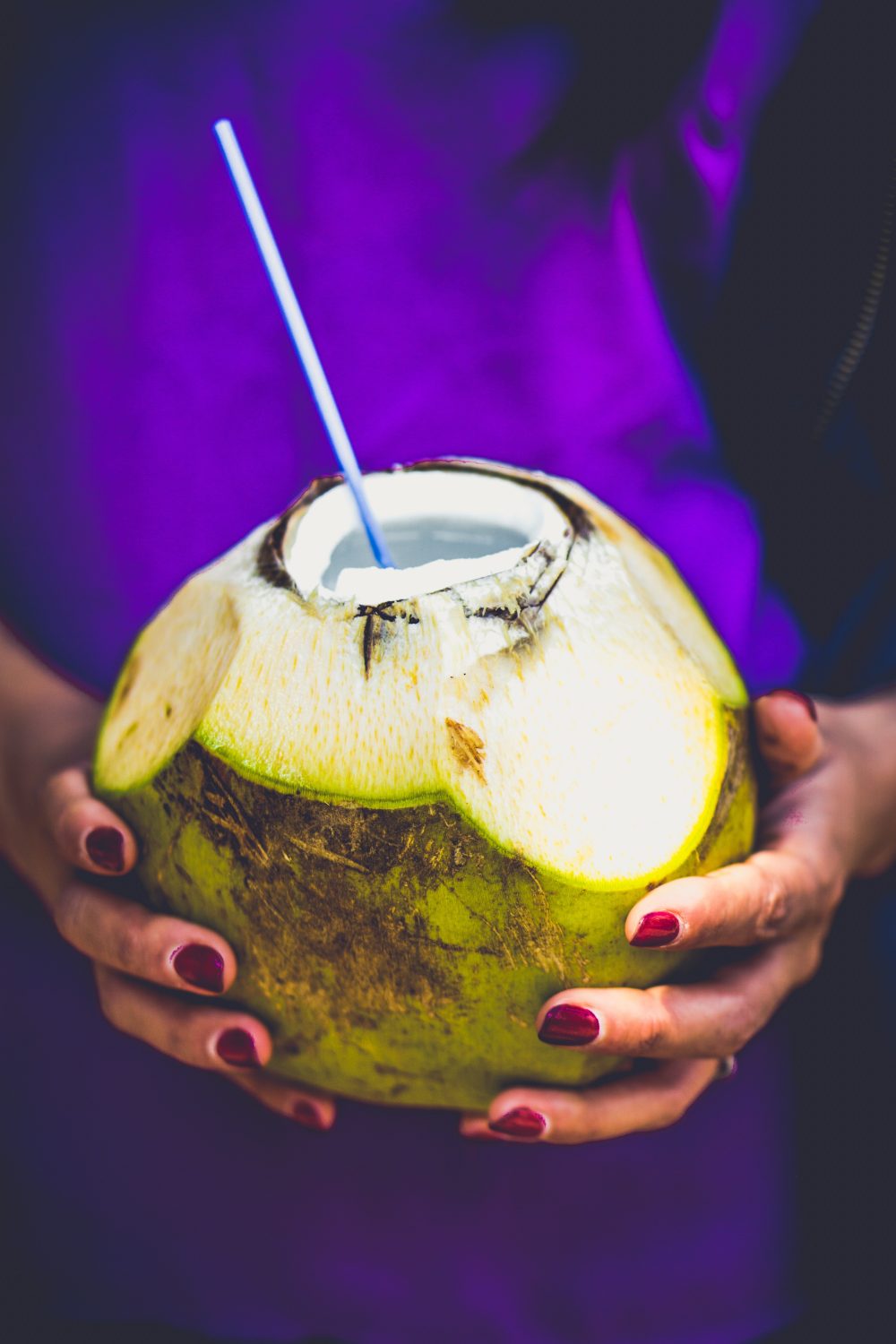 Coconut water (unsweetened, of course) contains only 60 calories in every 11 oz. It's 100% sugar as coconut is a fruit, and about 700 mg potassium. But if you like it, drink 1/2 (about 5-6 oz) after a workout to restore electrolyte balance.
V-8
V-8 is a "convenient" vegetable juice. Although this is a vegetable juice, it's processed. This means it has higher amounts of sodium but it does contain vitamins A, C, iron, and calcium.

Sizzling Summer Drinks: Wrap Up
These Summer Sizzling Drinks are meant to keep your weight loss goals in sight when you want to try out something
Eating foods that contain high amounts of sodium, sugar, and caffeine will increase your fluid needs. Keep this in mind if you typically gulp down sugary fruit or sports drinks or soda. Even diet soda is filled with sodium.  Most drinks contained in a package, that has to be shelved for a while, will contain salt or sugar. To keep your weight loss goals in sight, replace your sugar-filled summer drinks with any of my sizzling sexy summer refreshers.