What types of weight loss plans have you tried? These 7 quick weight loss tips can help get you  "the eye of the tiger" when it comes to weight loss plans that help you.
Focus and win the war on weight loss. Five pounds or five hundred pounds, it does not matter. Battling the bulge (big or small) is not easy.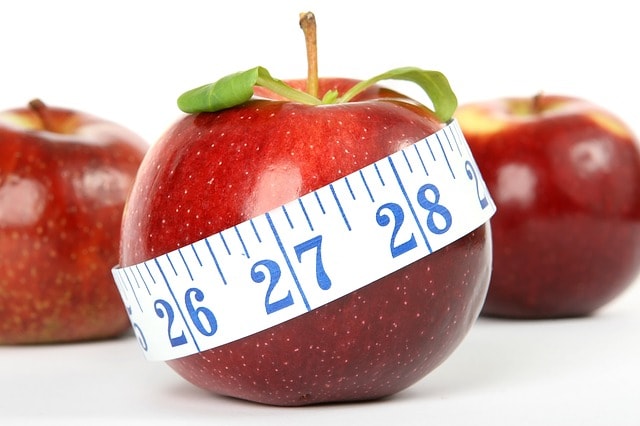 7 STRATEGIES: TAKE IMMEDIATE ACTION
Quick Weight Loss Tip #1
Create your own "Eat-To-Win" (ETW) strategies.  Forget about what works for everyone else. What works for you? What does NOT work for you? Create the plan and follow your own ETW rules.
Quick Weight Loss Tip #2
Ditch the all-or-nothing mindset. Most people overindulge at one time or another. It is the "nothing" mindset that gets you nowhere. Putting off your diet today to restart tomorrow  I ate that cake, I'll start my diet again tomorrow and then you put off tomorrow what you can do today.
Quick Weight Loss Tip #3
Avoid trigger foods, that may start an avalanche of eating. Trigger foods typically are high in calories, carbohydrates and unhealthy fats. If the unthinkable happens, eating protein and veggies may help get your appetite back in control. By eating foods that are nutrient dense and cutting off the sugar supply, eating and cravings can be controlled.
Quick Weight Loss Tip #4
Schedule an enjoyable activity, you may want to make a list of what, when and how you will get consistent activity into your day. Moving your body will make you feel better physically and mentally.
Quick Weight Loss Tip #5
Journal: Write down your feelings about your indulgence. Was it worth it? Were you stressed because you were not following your plan? Did it soothe you? Then plan how you might do things differently for the next time. If you followed your plan, make a note at how it felt to do the right thing, track the outcome. Did you lose instead of a gain a pound? Keep your journal in an easy to reach place for quick access in case of an emergency.
Quick Weight Loss Tip #6
Adopt a positive and supportive relationship with yourself, and most of all,  be true to you. Negativity not allowed. Think about the childhood tale of "The Little Engine That Could", http://en.wikipedia.org/wiki/The_Little_Engine_that_Could. In the story, a large train must be hauled over a mountain. The little red engine, agrees to try. It then succeeds in pulling the large immobile train over the mountain while repeating: "I-think-I-can".
Quick Weight Loss Tip #7
Think Rocky III, Eye of the Tiger, Focus, commitment, drive and above all fortitude is needed to give you the mental strength to be courageous enough to keep trying until you achieve your goal. It is not common to lose weight and maintain that success on the first try.
Allow trial and error (or even defeat, i.e. weight gain)  to guide you not beat you. It can be used to support your weight loss strategy and success.
Earn your weight loss TKO. Use one or all of these strategies now, do not wait until after the holiday season. Being mindful of your surroundings, changing behavior, slip-ups are all part of the process. The process may take longer than expected but let nothing get in your way of your ultimate success.
If you can gear up and get a few good habits under your belt during the most difficult time of the year to take on anything just think of what you can do once the holidays pass!
Make your holidays REALLY joyful, give yourself the life changing weight loss gift you deserve.
Related Articles