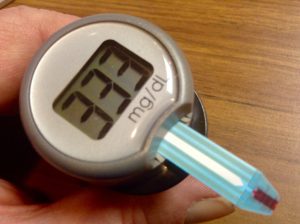 Why is a Low Blood Sugar Diet Important?
When your body cannot handle blood sugar normally, it can lead to high or low blood sugar. Low blood sugar (LBS) or hypoglycemia is a REAL health condition. You do not have to be on medication, or taking too much medicine, to suffer from low blood sugar.
You can experience low blood sugar after you eat ceratin types of meals, https://www.mayoclinic.org/diseases-conditions/diabetes/expert-answers/reactive-hypoglycemia/faq-20057778. This is why a low blood sugar diet is important.
You can help normalize blood sugar, improve energy, control appetite and escape low blood sugar symptoms by eating a healthy nutrition plan that targets LBS.
The Hypoglycemia Support Foundation cares and is committed to helping both the public and health professionals recognize the symptoms and provide solutions to treat LBS as a medical condition. Learn more about low blood sugar through this easy to understand infographic, http://hypoglycemia.org/info/."
Low Blood Sugar Symptoms & Diagnosis
A low blood sugar diet will help avoid, low blood sugar levels that fall below 4 mmol/L or 72mg/dL. It will also help prevent these common symptoms and improve your quality of life: It is linked with many symptoms that affect your quality of life.
Shakiness
Weakness
Confusion
Dizziness
Hunger
Increased heart rate
How Do You Diagnose Low Blood Sugar?
Low blood sugar is diagnosed with a glucose tolerance test. Other medical conditions can also bring about similar side effects, and validation is often required to diagnose Hypoglycemia. Low blood sugar, occurs in diabetics, who are taking medications which can cause the blood sugar levels to dip to a dangerous level. Diabetes.co.uk outlines a list of medicines which can have adverse effects on diabetics such as:
Understanding the side effects of all your medicines, is the ideal way to ensure that you do not induce the state of hypoglycemia in your body.
Additional Causes of Hypoglycemia:
It is very important to manage your general lifestyle, to facilitate appropriate blood sugar level control. Medication is an initial contributor to Hypoglycemia, but is not the only factor that can induce the condition. Food, as our energy source, is the body's supply of fats and sugars. Skipping meals for an excessive period of time, will deplete the body's blood sugar levels. With a lack of a food source, the body will utilize its own reserves, and deplete the pre-existing blood sugar levels. Once the critical lower limit of blood sugar level of (4 mmol/L) or (72mg/dL) is surpassed, the body will go into a hypoglycemic state. It is therefore imperative to manage food consumption in diabetics in particular.
Additionally, excessive exercise and alcohol are contributors to hypoglycemia. Lifestyle management mitigates against all the aforementioned potential causes.
Low Blood Sugar Diet
A low blood sugar diet should include small mini-meals throughout the day. that contain small amounts of fiber-rich low carbohydrate foods.]Managing Hypoglycemia is a lot like managing Diabetes – via an appropriate low blood sugar diet. The Physicians Committed for Responsible Medicine, suggests the following:
A reduction in simple sugars
A large intake of complex carbohydrates,
Frequent feedings.
Candy, sodas, and even fruit juices (which manufacturers often sweeten with lots of sugar) are all high in sugar and should be avoided.
Further details are outlined at: http://www.pcrm.org/health/health-topics/hypoglycemia-and-diet
Low Blood Sugar Diet Management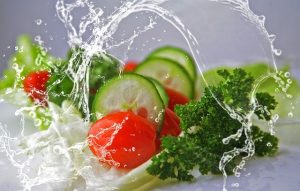 Lifestyle Management in order to manage your low blood sugar diet, is best executed via the use of appropriate tools. A food diary is highly recommended as an option for managing low blood sugar conditions. This is especially useful for those who were recently diagnosed with the condition, in order to ensure that careful monitoring of the body's performance, fuel intake and energy levels is noted. The options for a food diary include a basic paper notebook, to more elaborate mobile applications. The choice for monitoring your low blood sugar levels is yours. The method doesn't matter, but the exercise will be fruitful in the long run.
Suggested Recipe
In order to properly manage your low blood sugar diet, a variety of recipes are available on sites such as https://www.diabetes.co.uk. The site has a wealth of options for breakfast, lunch and dinner, that are suitable for the management of low blood sugar. A sample recipe, for a Diabetic friendly lamb-based dinner is highlighted below for your convenience. For further details, check the site. An excerpt was included here for your reading pleasure.
Lamb Recipes from Diabetes Cookbook by Shanta Panesar
Ingredients
To make Lamb Kebabs with Verdant Salsa, you'll need:
KEBAB MIX
400g minced lamb
2 tsp. garlic, peeled and finely chopped
2 tsp. ginger, peeled and finely chopped
1 large onion, peeled and finely chopped
2 tsp. ground coriander
2 tsp. ground cumin
¼ tsp. ground black pepper
1 tbsp. fresh coriander, finely chopped
4 metal skewers
VERDANT SALSA MIX
3 spring onions, chopped
1 tbsp. olive oil
4 tomatoes, chopped roughly
1 tbsp. pitted olives of your choice
1 bunch of coriander, chopped
1 bunch of parsley, chopped
Juice and grated rind of a lemon
Method
Mix the mince, onion, ginger, garlic, coriander, cumin, pepper and salt in a mixing bowl.
Form 16 balls out of the mince mixture.
Put each ball around the tip of a metal skewer and flatten slightly.
Place the meatballs on a baking sheet and cover, then refrigerate them for an hour.
Pop all the salsa ingredients a bowl and mix together.
Cook the skewered lamb kebabs under a preheated grill, turning every now and again, until the lamb is cooked through.
This will take 15 minutes.
Serve hot with the salsa.
Mmm, delicious!
Nutritional Facts (Per Serving)
Calories 300 | Total fat 21g | Saturated Fat 9g | Carbohydrates 9g | Fibre 2.2g | Protein 18g